Full Moon in Cancer~January 10th, 2020
Updated: Aug 17
Astrological Sign: Cancer
Sign Element: Water
Planet: Moon
Expect: Compassion, Kindness, Helpful, Caring, Sensitivity
Watch Out for: Moody, Crabby, Introspective, Hurt Feeling
Moon Age: 14.7 Days
Visibility: 100.0%
Phase: Full Moon/Mother
Phase Season/Moon Name : Wolf Moon/Chaste Moon
Wheel of the Year: Yule
Other Energies: Lunar Eclipse (Blood Moon)/ Uranus in Retrograde 1/1-1/11
Crystal Suggestions: Moonstone, Carnelian
Happy 1st Full Moon in 2020 Dear MoonLights!
Hope this year has proven to start off most Magickally!
Here we are with the 1st Full Moon, a great time to purge and release the things from last year that no longer serve us!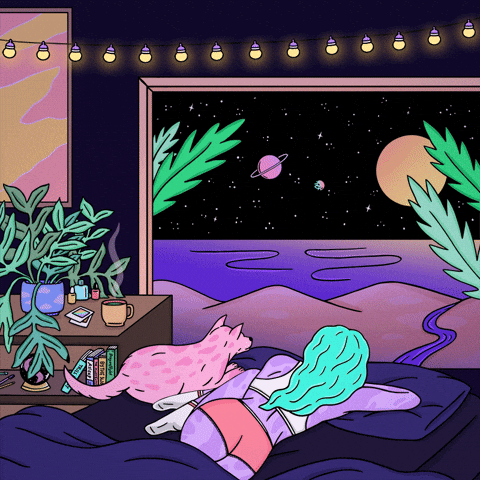 Make sure you take some time for some Ritual work tonight!! It will be of the upmost benefit to allow yourself the space in your life to move forward with more ease!
News
Upcoming Events:
Chakra Sound Bath Series...
Another super way to get your energetic body in tip top terrific space (mind, body, spirit) and detoxed is by coming to one or all of my upcoming Sound Baths!!
Check out my "Chakra Sound Bath Series"!!
1st one in the set starts on Saturday Jan. 18th, 2020
from 5-6 PM at InnerWorks Wellness Center in Upland, Ca
$20 per person/per session
Reserve your Spot TODAY!
Book Release...
"Crystal Clear Enlightenment"
My 1st book called "Crystal Clear Enlightenment" will be released and officially published.. on
02/20/2020 (February 20th) !!!
This book is going to help guide you through your Spiritual Enlightenment experiences! I've packed it FULL of information and I'm so very excited to be able to share this with you very very soon!
It will be available online through Amazon, or you can get a copy from me in person!!
More information to follow as the date nears!
Let's learn all about the Full Moon Energy we will be experiencing..!!
What to Expect When the Full Moon is in Cancer...
Today is going to be a one where you are feeling more sensitive than normal.  You are going to be tapping into your inner self more during this time.  During this time, you will also notice that taking care of her inner self is more important and beneficial then that outer self.  Take your time today, don't rush into making any decision.  Allow yourself some time in quiet solitude, to be introspective to go deeper within. Meditation or Yoga would be very beneficial today!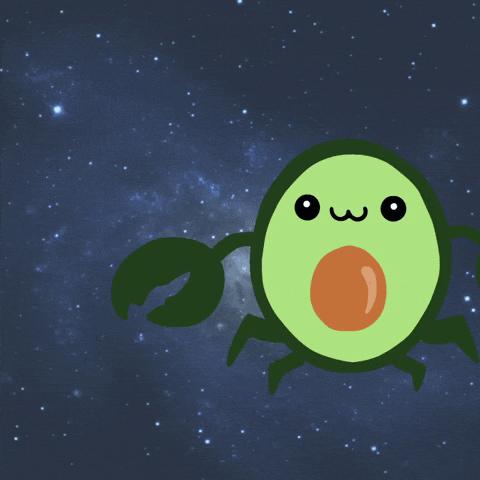 People Born When The Moon is in Cancer...
You will be strongly affected by the above energies! You are a sensitive individual and have a very developed sense of intuition. Dreamer, Romantic are a few words that some people might describe you as. People who are born under the Cancer Moon are very kind and caring people. On the flip side, you tend to get crabby or moody easier than some. There is nothing wrong with this, it's just best to know these things....as then you can adjust things as you see disturbances come up.
Season Of The Moon... 
Wolf Moon/Chaste Moon: The most vocal time you will hear the Wolfs howl is during the first part of the year.  Thus our Native American Ancients naming this Full Moon, Wolf Moon!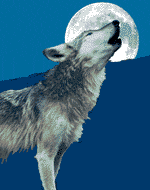 A time of awakening, envisioning, beginning and conceiving, rest, protection. Calls for cleaning and renewal as the new year begins, it's a time for starting over, washing away the past, and enjoying fresh beginnings. 
Lunar Eclipse...
This Full Moon we get the extra energy of the Lunar Eclipse!
Here in the USA we will NOT be able to see it's transition, however if you live in the following areas below,... make sure you head outside to witness it!
Places who will see the
Lunar Eclipse:
Asia, Australia, Europe , Africa
Last year in the USA during this time, we were able to see the Lunar Eclipse take place! I was able to capture it in my telescope!! If you'd like to see that... CLICK HERE!


Lunar Eclipse Energy:
Lunar eclipses signify a time of great change and upheaval. Eclipses are designed to put us on the "right" path whether we realize it or not. You might notice during this time that things could change abruptly... relationships, jobs, careers, friendships etc. The energy will bring up repressed feelings or emotions during this time as well. This will help you take closer looks at personal relationships you have. Did you feel any of this energy recently??
When you are in tune with your own needs & intentions, and of those around you...you will be able to see clearly and will be able to fix any unbalances that come up during this time.
You will notice the energy of the Lunar Eclipse 3 days before and 3 days after. So during this time is when you will notice things change swiftly! All and all.. the Eclipse is here to help you, not hurt you. It's here to push us into the right path we are meant to be on! It's the Universes way of saying... "Hey You.. the time is NOW, no more putting off the change you need in your life!" So enjoy the energy and keep a positive mind set as any changes come your way!
As always, if you felt things bubbling up that made you have feelings of sadness, stress, anxiety...than it's the purrfect time for a Crystal Reiki Healing Session I can make that happen for you!! As "The Crystal Healing Gypsy" I will come to YOU and leave you feeling relaxed and more centered and grounded.
Reach out today for your appointment! I serve the Inland Empire/Los Angeles/Orange County, so if you live in the following areas I can come to you! If not.... no worries I can do FaceTime/Skype sessions for Tarot/Numerology readings as well as NLP to help bring you some clarity and insight to a situation.
ECLIPSES in 2020
Jan. 10th, 2020 Lunar Eclipse
June 5th, 2020 Lunar Eclipse
June 21st, 2020 Solar Eclipse
July 4th, 2020 Lunar Eclipse
Nov. 29th/30th, 2020 Lunar Eclipse
Dec. 14th, 2020 Total Solar Eclipse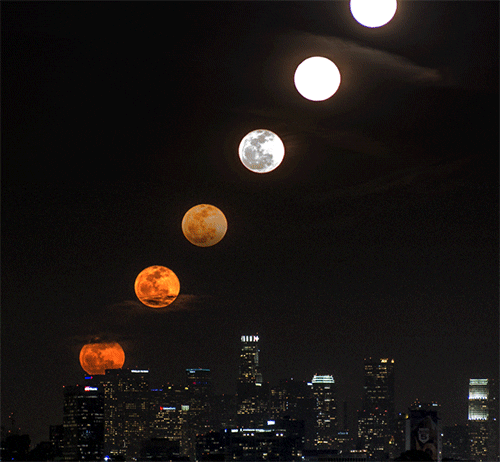 Blood Moon (One of the Many Names of This Months Moon)
So...you probably heard this Moon being called quite a few things! Blood Moon, Super Moon, Full Moon in Cancer, Wolf Moon.
It was all of those things. Let me explain!
Blood Moon= Total Lunar Eclipse

Super Moon= The Moon was closer to the Earth than normal

Full Moon in Cancer= The current phase/sign the Moon was in

Wolf Moon=The Season of the Moon, each Full Moon has a name.
It's not hard to figure out why they call it a "Blood Moon" as when the Moon was in the Earth's shadow it turned a red hue. The Moon isn't turning into Blood, or even turning red!! It simply is the shadow cast and the color that reflects back to us.


Eclipses Always Come in Pairs...
The Lunar Eclipse always occurs 2 weeks before or after a Solar Eclipse. Unlike Solar Eclipses that are only visible in specific places, Lunar Eclipses are visible from anywhere, so long as it's night time!
The 1st Eclipse we had of the season happened on Dec. 25th, 2019 when we had our annular Solar Eclipse!
The Darkness is Temporary
The Lunar Eclipse is a great time to remember that in the dark times it's good to reflect on the things we can release and let go of, dig deep into our
Shadow-Self!
Doing this allows us so much more space in our life for the ability to manifest what it is we truly wish and hope for!
It's also a reminder that the dark times only last for a short time. Soon the light will shine again and bring a bit of positively back.
The light will help shed a new understanding for the reasons why you had to have some dark time.
Balance is everything, and having some dark with some light will allow you to see that things happen for a reason!
This is the perfect time to share one of my favorite Harry Potter Quotes...
You choose how you respond to each and everything that happens in our life! You create your reality!
Just like this Lunar Eclipse...her light will shine again with time and patients!
Remember...the darkness won't last forever....turn on your bright positive light from within, and change your outcome to what you truly desire!!
Crystal Suggestions...
The following Crystals are most beneficial to work with when the Moon is in Cancer. If you are in Sun/Star Sign of Cancer, these Crystals will also be of benefit for you to work with. They will help balance you out, allowing the positive within your sign to be amplified and the negative to be less of an affect on you.
Moonstone:
Get more insync with the Lunar energy by working with Moonstone, helping achieve better balance within you loving Cancer. It will also enhance your intuition and psychic development.
Carnelian:
Bringing more balance and grounding to the emotional Caner is what Carnelian is all about!
It's amazing for inspiring creativity and will help keep you motivated and energized as you continent to manifest your dreams and wishes.
Wishing You a very Magickal Full Moon Night!!
Sending You...
Light, Loves & Lunar HUGS
Bridget M. Shoup
"The Crystal Healing Gypsy"
(909) 851-4305